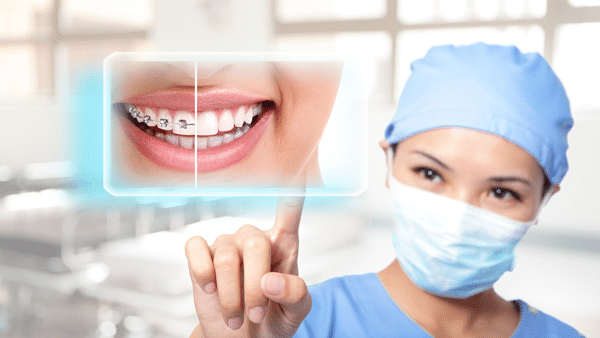 Orthodontic treatment may be considered an adolescent endeavor best undertaken early in life, but that is more of a perception than it is a reality. More than 20 percent of people in America being treated for orthodontic issues are actually adults. Dr. Sophia Scantlebury and the team at Scantlebury Orthodontics treat their adult patients successfully with a variety of orthodontic treatment approaches near Grand Army Plaza, NY.
Orthodontic treatments not only improve your smile cosmetically, it also improves your overall dental health. Many people don't realize this or they think orthodontics is simply for cosmetic purposes. Orthodontic treatments with Dr. Sophia Scantlebury can improve your oral health and brighten your smile.
What can orthodontics do for you?
Many emerging or chronic dental issues can ruin your smile, and you may need the help of an orthodontist to correct them. Orthodontic cases are, more often than not, malocclusions (or misalignment problems.) Most orthodontic issues are common and can be treated with the help of Dr. Sophia Scantlebury.
One way to tell if you are a candidate for orthodontics treatment is if you have, or think you may have, any of the following conditions:
Crossbite:Teeth (or tooth) have more lingual positioning than the corresponding teeth above or below it; when the upper and lower teeth aren't correctly aligned.
Crowding:Teeth do not seem to fit in their space; leads to rotated teeth and displacement.
Spacing:Teeth have too much space; leads to gaps in the smile and widely spaced teeth.
Open Bite:Front teeth (both upper and lower) are forced outward; upper and lower teeth don't touch each other when the mouth is closed.
Deep Bite:Upper front teeth overlap the lower front teeth almost completely; associated with jaw-joint problems, pain, and overall poor dental health.
Protrusion:Upper front teeth stick out (protrude); sometimes the result of thumb sucking and often referred to as "buck teeth."
Underbite:Lower teeth and jaw protrude out in front of the upper teeth.
Do I need to see an orthodontist?
Dr. Sophia Scantlebury restores a healthy smile and a functional bite. By using the latest orthodontic treatment technology, the highly experienced staff at Scantlebury Orthodontics treats their patients with sensitivity and enthusiasm. They can solve orthodontic issues like these and give patients a healthy, functional, and beautiful smile.
The only way to know for sure if you are a candidate for orthodontics treatment is by coming in for a consultation with Dr. Sophia Scantlebury. Scantlebury Orthodontics near Grand Army Plaza, NY is dedicated to helping patients achieve a beautiful, functional, and healthy smile that they will love. Visit the team at Scantlebury Orthodontics to find if you're a candidate for treatment and all of your options, such as traditional metal braces, clear braces, Invisalign, and more!
Whether you are considering cosmetic orthodontics, or if you are looking into orthodontic treatment near Grand Army Plaza, NY for better oral health, Dr. Sophia Scantlebury will improve and correct your smile at Scantlebury Orthodontics. To find out if you are a candidate for orthodontic treatment, to ask any questions, or to schedule a consultation with Dr. Sophia Scantlebury, call: 718.230.5046