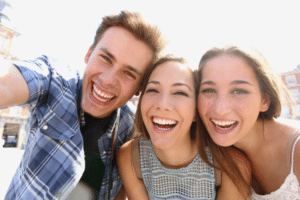 Dr. Sophia Scantlebury
A member of the American Association of Orthodontics, and to stay up-to-date with the latest advancements in dentistry and orthodontics, Dr. Sophia Scantlebury is a member of the New York State Dental Association, the Second District Dental Society of New York, and the American Dental Association, offering patients systems like The SmartClip™ System, and Invisalign®.
The Best Orthodontist in the 11238 Zip Code Area!
If you're looking for an orthodontist in the 11238 zip code area, look no future than Dr. Scantlebury of Scantlebury Orthodontics. When looking for an orthodontist you should always ask around, be it your general dentist or your friends and family, and once you've schedule an initial consultation with an orthodontist you should ask them about their credentials, the technology they are using, and pricing. Dr. Scantlebury has a reputation for having a high-level of confidence, and her adult and children patients praise her for her gentle manner and the undivided attention she gives to each of them. She's a member of the America Association of Orthodontics. She's in the know of the latest technology (e.g., she offers services like: The PROPEL System to shift teeth as quickly and painlessly as possible). And if you're looking for affordable orthodontic treatment Dr. Scantlebury is your girl!
5 Fun Facts About Dr. Scantlebury
Dr. Scantlebury earned her Doctor of Dental Surgery degree from Columbia University.
She continued her education at the University of Florida Orthodontic Program, where she received her post-doctoral master's degree.
Dr. Scantlebury has an article published in the New York State Dental Journal.
She does lecturing about dental health at churches, PTA meeting, and school/health fairs.
On her free time, Dr. Scantlebury enjoys family time, and beach days.
If you're looking for an orthodontist in the 11238 zip code area, please don't hesitate, request an appointment with Dr. Scantlebury today!
---
Dr. Sophia Scantlebury and the team at a Scantlebury Orthodontics are experts in orthodontia. If you have any questions pertaining to Invisalign®, Invisalign Teen®, braces and clear braces in Park Slope, NY, Brooklyn, NY, Grand Army Plaza, NY, Prospect Park, NY, and Prospect Heights, NY, or would like to schedule a complimentary consultation with Dr. Scantlebury, contact Scantlebury Orthodontics at: 718.230.5046