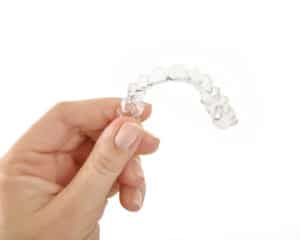 Dr. Sophia Scantlebury is proud to provide Invisalign to her patients in Prospect Heights, NY. Invisalign is a great option for people that want to straighten their teeth without having the cosmetic concerns that come with braces.
Benefits that come with wearing Invisalign
Comfort: Since Invisalign are custom-made clear aligner trays molded to fit only YOUR teeth, they cause zero sores or abrasions to your gums and lips.
Removable: There is no need to make drastic lifestyle changes with Invisalign. You are free to eat what you want and brush and floss as you always did. Simply remove the trays.
Invisible: It goes without saying that the clear aligner trays, have a barely there appearance. The days bulky metal braces are no longer!
To find out more about Invisalign in Prospect Heights, NY contact Scantlebury Orthodontics at: (718) 230-5046