African American Orthodontist in New York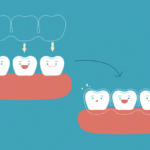 Do have a teen undergoing orthodontic treatment with
Invisalign Teen
with us here at
Scantlebury Orthodontics
in
New York
? Are you planing on sending him/her away to summer camp this summer? African American orthodontist, Dr. Sophia Scantlebury, stresses that being away at summer camp comes with a lot of responsibility. And it is important that parents guide their teen over the summer to prevent lost appliances, more trips to us later, and more costs.
3 Tips African American Orthodontist, Dr. Scantlebury, Has for Parents
Send them with a lot of information. The more information your teen knows about the risks of not being consistent with Invisalign Teen including (but not limited to): increased treatment time, and pain from not wearing their aligners and trying to force them in, the less likely they are to slack.
Tell supervisors/camp directors. Camp staff become like a parent to your child while they're away at camp. This means looking after them in all aspects of their day-to-day life. Informing the camp that your teen needs to be consistent with their treatment will ensure a second pair of eyes.
Send Invisalign Teen care packages. Send your teen a package with Invisalign Teen care items (e.g., an Invisalign Teen cleaning kit, extra toothbrushes, toothpaste, and floss). Sending this package will be a reminder that upkeep is very important, and easy!
Keep in mind that here at Scantlebury Orthodontics in New York, we offer 6 free aligner replacements to our Invisalign Teen patients. However, African American orthodontist, Dr. Scantlebury, recommends that her teen patients not go through them all this summer. For more information, tips, or if you have any other questions or concerns about sending your teen off to summer camp while he/she is undergoing treatment with Invisalign Teen, contact us today! Have fun at camp!
---
African American Orthodontist, Dr. Sophia Scantlebury and her team at Scantlebury Orthodontics are experts in orthodontia. If you have any questions pertaining to Invisalign®, Invisalign Teen®, braces and/or clear braces in the 11238 zip code area: Brooklyn, Prospect Heights, Prospect Park, Grand Army Plaza, Park Slope, or Brooklyn Heights, NY, or would like to schedule a complimentary consultation with Dr. Scantlebury, contact Scantlebury Orthodontics at: 718.230.5046